Logo designs professionally and quickly
Prints, leaflets, posters, business cards, brochures. Design, preparation, printing.
Packaging design. Product sessions.
Car stickers. Advertising on vehicles.
Hi!
We are Gismo – a graphic design studio from Gliwice. We design utility graphics for various media. We design logos, signs, pictograms, websites, leaflets, posters … everything you can imagine. We operate comprehensively! This means that you don't have to search and figure out. We take care of everything from start to finish. Years of experience. We have been on the market since 2010, wiser and more experienced every year :). We expand our skills, acquire new competences, so that you get a very good product or service. Take a look at our portfolio! See what we do, who we work with and decide.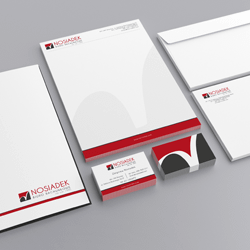 Visual identity.
We are happy to create a visual identity of a new brand or product. We also create individual elements of identification,
from logo design through a business card, letterhead, briefcase, flyer or brochure.
Marking of clothing.
We mainly work with Flex thermal transfer foil. We use a press to put graphics on clothing. We design patterns. We mark T-shirts, sweatshirts, sachets… even from one piece! Fast delivery times.
Websites.
We design websites – also to the full extent,
from design to implementation, domain connection and server settings. Your website will be fully responsive (RWD).
Print.
You don't have to worry about printing and contacting the printing house – we'll take care of that too.
You will get a finished product, in line with the design assumptions.
Wrapping, marking of shop windows and vehicles.
We cover using various types of foil, from printouts, through foil cut with a plotter, to "frozen" foil.
We mark by offering various types of plates, signs, signs, light boxes, and illuminated letters.
We design for various media.
We offer graphic design services. We operate comprehensively from design to implementation.
We will design everything you need as a new entrepreneur or a well established business.
Here are some of our clients. Join them!
B2B cooperation | Subscription packages
It is possible to cooperate with our studio based on a monthly subscription.
Contact us for more information on this.